About us
Japanese Cuisine is a delight not only to the taste buds but to all the senses. Prepared by our skilled in-house chefs, our specialties include Japanese dishes such as Moriwase, Grilled Chicken Udon, Wakame & Tofu Salad and many more. We are conveniently located at 131 Norton Street, Leichhardt NSW and we offer takeaways and delivery services every day of the week for people on the go. Agedashi Tofu leads our list of delicious entrees. Our wide array of Gyoja, Tempura, Sashimi, Sushi and Salads are always available daily. Meat, seafood and vegetable main dishes are all deliciously prepared the Japanese way. Teppanyanki and other Sizzling meals are a must-try. Click on the Order Online button today and we will deliver fast to your doorstep.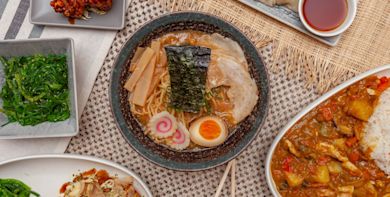 Reviews
Kerry
"This is one of my favourite Japanese takeaways - never lets us down. The quality of the food is excellent and flavours fabulous!"
29/11/2019
Lynn
"The grilled salmon with salad was delicious.."
21/11/2019